After a year of suffering from cabin fever, people are ready to settle into another type of cabin; the stateroom. Gay cruise excursions are selling out around the world and one in particular, the popular VACAYA line, has been booking trips faster than an early dinner seating.
Last year was not good for the entertainment business; everyone knows that. Movie theaters were shuttered, amusement parks experienced historical lock-outs, and travel was left to app delivery service drivers. Even drag queens produced shows via social media in order to get their coins.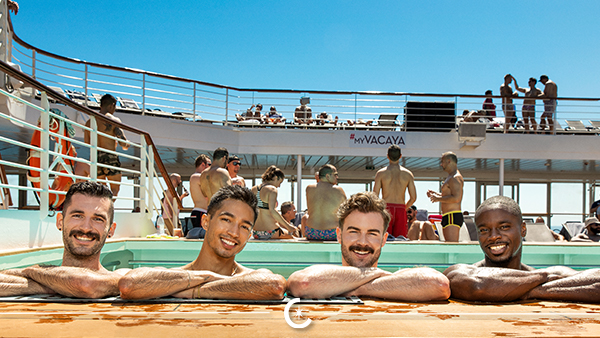 But 2021 is changing all of that. With vaccines being administered and pandemic guidelines being lifted, the world is once again open for business with fewer restrictions. Since June is Pride month, the timing is nearly perfect.
LGBTQ+ cruises are finding their anchors raised and lowered internationally. North American ports are still under the thumb of the Center for Disease Control (CDC) and cruise ships aren't allowed to freely extend their gangways on U.S. soil. Yet.
That doesn't seem to matter to LGBTQ+ cruise lovers; they have been flocking to VACAYA to get their charter on.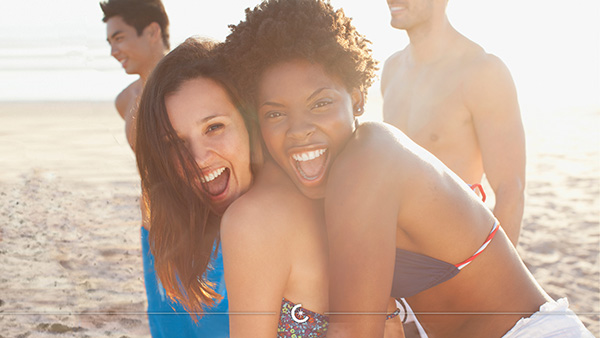 Randle Roper, CEO & Co-Founder of VACAYA is confident with his company. He says that there are many challenges these days when it comes to running the first and only company built for serving the LGBT+ resort and cruise community. That success comes from putting his guests first; above anything else.
This credo is presumably what has driven most of VACAYA's 2021 schedule to sell-out. Four have already done so, and two are limited.
"Our Antarctica Cruise --- which is the first full-ship charter cruise in LGBT+ travel history --- sold out in a record 10 days, which is a remarkable feat considering Antarctica is the most expensive cruise destination on earth, with prices starting around $25,000 a room," says Roper. "That was followed shortly by our Seychelles Cruise --- also a first in LGBT+ travel --- selling out in eight days." He adds that the Greek Isles cruise only took five days to book completely.
Riding on the heels of those record-breaking sales, Roper is confident that both the Caribbean Cruise (at 90%) and the Costa Rica Resort trip (80%) are sure to follow suit. "That will make 2022 completely sold out from start to finish."
Roper restates that people are ready to break free into the post-pandemic world; they are ready to go anywhere. A recent announcement about the company's fall 2021 Mexico resort trip was received overwhelmingly even after a change of venue, "We were upgraded to the brand new 4-Diamond Hyatt Ziva Riviera Cancun --- which doesn't even open until September --- for our event."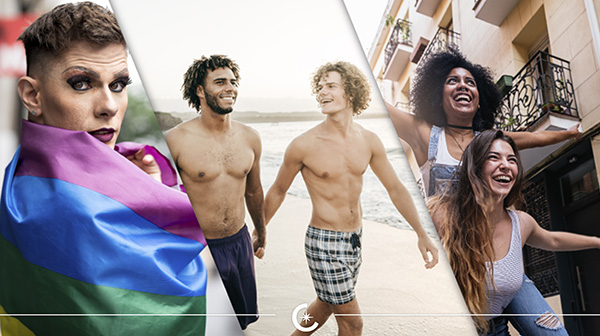 It's not that cruise ships haven't already been navigating their true courses. Some outside North America have been operational since last June.
"The bigger question is 'when will they return to sailing from U.S. ports?'" Asks Roper. He says politics is to blame, but that could be resolved very soon. "There's simply no way the Governor of Florida is going to allow a multi-billion dollar industry to slip away. So eventually the competing factors of Republican politics and CDC guidelines will end and I'm confident the CDC guidelines/oversight will win out. Otherwise, Governor DeSantis can probably start looking for another job. The citizens of Florida will turn against him quickly if his non-sensical approach causes the loss of all those jobs and tax revenues. Our Caribbean Cruise ship, Celebrity Millennium, returns to the water on June 5 with sailings out of St. Maarten. She's expected to transition back to sailing from South Florida once the politics of the moment have played out."
Even after the politics, there are some people still unsure about socializing in confined spaces, especially in the middle of the ocean. Roper says there is only one thing that will appease that fear while keeping everyone safe.
"Get vaccinated. It's that simple," he asserts. "We have a much deeper understanding of the science now. There's one way and one way only to avoid potential hospitalization and/or death and that's to get vaccinated. The effectiveness rate on that front --- in eliminating hospitalization/death --- is almost 100%. Those are some pretty great odds. And if you ever want to get back on ships, you can count on being vaccinated being a requirement to sail."
If you're interested in VACAYA vacations click HERE for more details.